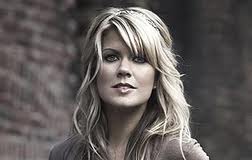 Natalie Grant, 4-time CCM Female Vocalist of the Year
"Sarah is a wonderful musician, gifted communicator and a true encourager. She is a winning combination for students who are interested in taking their vocal abilities to the next level."
Andrew Greer, independent recording artist
"Sarah Conley is a genuine talent, and an even more genuine person. She is both a seasoned musician and a spiritually grounded mentor. Trust Sarah with not only the details of your voice but the aspirations of your heart."
Brian Burke
,
recording artist and songwriter
"The instant vocal transformation I made while working with Sarah was incredible. Within two sessions I had learned the foundation of skills I had been lacking as a full time performer for years! Since then I have applied what I learned and am able to do things I never thought were possible. Sarah is great to work with and I recommend her 100%!"
From Our Students
"From the moment I walked into her studio, I've felt a positive energy. Sarah has something that can light up a whole room. Happiness exudes from her entire being. She's the type of person I feel like I've known for years. People like her are very few and far between in my opinion. As a teacher, Sarah not only critiques her students in a positive way, but really makes you feel like you have no boundaries in any musical endeavors. I've never had a teacher seem to genuinely care and love her students as much as Sarah does."
Lauren - Mansfield, TX
"I love voice! Sarah is the best teacher ever! We have to read music in choir, but our teacher doesn't teach us! Sarah has helped me overcome many obstacles and I learn something new every week."
Erin - Mansfield, TX
"I have always had a passion for singing, and Sarah works with me and helps me to not only understand the music but to make it my own in a style that works for me. Sarah has such a beautiful heart for those around her. I have been blessed to work with her."
Melanie - Midlothian, TX
"Wow! What a great way to start off with a new vocal teacher after being at the Spring Show! Sarah has been wonderful the short time that we have been with her and we can't wait for what the future brings! As a parent, I'm so excited about Sarah working with my daughter. I would say, please check her out!"
Tonja - Red Oak, TX
"I was absolutely terrified the first time I sang in front of Sarah. I thought I would never get over that. But now I can't imagine my life without her as my vocal coach. I brag about her to anyone who will listen! Sarah has an amazing gift and I love that she is so willing to share it. She not only cares about me reaching my musical goals but actually cares about whats going on in my life. She is a blessing I never knew I needed...thank you, Sarah."
Jennifer - Burleson, TX